GUIDE AGENCE

A la recherche d'un excellent guide pour visiter le bhoutan? Ne pas hésiter à contacter Jamtscho en anglais qui se fera une joie de vous guider dans son pays . Excellent guide, de bonne compagnie, discret, sait satisfaire tous vos désirs . Travaillant pour une agence, le contacter directement vous permettra de vous assurer de ses services.
Contact : Email snmjmz021@yahoo.com (anglais) agence windhorsetours et demander Jamtscho
Alla ricerca di un eccellente guida per scoprire il Butan ? Non esitate a contattare Jamtscho in inglese che sarà molto felice di accompagnarvi . Eccellente guida, di ottima compagnia, discreto sa soddisfare ogni vostro desiderio. Prestando servizio per un agenzia contattarlo direttamente può permettervi di assucurarvi dei suoi servizi.
Contatto : Email snmjmz021@yahoo.com (inglese) agenzia windhorsetours e chiedere di Jamtscho

Looking for a very good driver to discover Bhutan ? Just contact Jamtscho in English, and be sure to have find the best guide to show you Bhutan. Wonderful guide, nice person to travel with, will answer to all yours wishes. As he works for an agency if you contact him directly you have have major opportunities to have him as guide.
Contact :Email snmjmz021@yahoo.com (English) agency windhorsetours and ask for Jamtscho

Estas buscando un exelente guia para descubrir el Butan? Non dudar a contactar Jamtscho en ingles que es muyfeliz di acompanaros en su pais. Exelente guia, de optima compania discreto sabe come satisfacer vuestros deseos.
Contatto :Email snmjmz021@yahoo.com (English) agency windhorsetours and ask for Jamtscho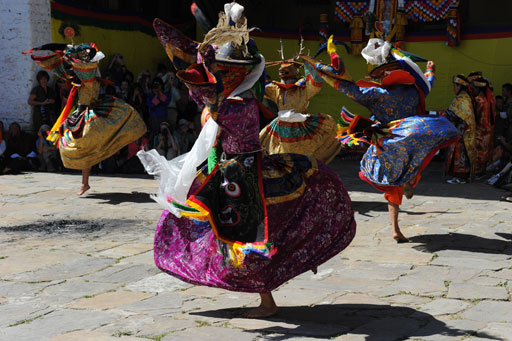 ---